Green IT
Nitrado operates all servers with TÜV certified green energy.
more info
rent a server in only 60 seconds
Register for free
Charge your account
get the money instantly with paysafecard, PayPal, Phone, Credit Card or Sofort-Überweisung
Order the server and start playing
Gameserver Features
Server online instantly - no waiting time
No contract needed
ESL certified premium gameservers
Fast connection in Frankfurt am Main providing best pings
Own IP with default port
Including gameswitching (more than 70 games)
Fast and professional support
Full RCON-, FTP- and webinterface access
MySQL database for free
Nitrado News
25.10.2013:
Minecraft 1.7 released

The Minecraft "World Generator Update" (1.7) has been released.
All Vanilla gameservers are automatically updated to 1.7. If you do not wish that you can disable the auto-update feature in the webinterface menu "Console and settings".
We'll provide the Bukkit update as soon there is at least a beta version available. We won't offer updates to development builds, since they often are very unstable and also can cause damage to your map. Of course you can update to a development build at your own risk at any time by yourself.
05.10.2013:
DayZ: The Ultimate Anti-Hack/Admin-Plugin

The new mod "DayZ Admin & Anti Hack" is now exclusively available at all DayZ servers. It is a new extremely extensive Admin Plugin with integrated anti-hack feature. The script can be used in Chernarus, Epoch and Overwatch servers.
In addition to protection against hackers, the tool contains extensive features to administrate comfortable.
A small selection of the features:

Admin management with three levels
Spawning of vehicles, weapons and buildings without server restart
Changing the server time and the weather without server restart
Changing the player skins
Teleport using the map view
Teleporting players
Spectating players
Map marker icons and ESP
and much much more...
nitrado.net Interface
easy control
Phone Hotline
Instant support

+49 (0) 721 7540 44 44
Mo. - Fr. 10:00 - 18:00

This is a standard German landline number. Please ask your phone provider for the exact cost.

Hotline in German and English only.
Like Nitrado
Be informed about news around Nitrado on Facebook and click "Like"


Testserver
see for yourself
Our servers are
ESL premium certified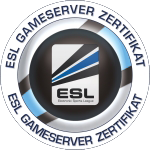 PROTECTION CHECK
The nitrado.net gameservers are ESL ceritified and therefore the first choice for a ESL clanwar.