Gameserver Features
Publicserver
Publicserver Basic
EPS Publicserver
Slots
4 - 200
4 - 100
4 - 100
Gameserver Cloud
Exklusiv RAM


100% real RAM reserved

Password optional
Minecraft, Terraria,
Ace Of Spades Server
Gameserver Features
Gameswitching
80 Games
77 Games
80 Games
Instant online
Full access


FTP and Webinterface

Backup
MySQL Database
Subdomain
Own IP
Premium Traffic
Game Specials
SourceTV / HLTV
HLStatsX
Minecraft Overview Map
Max. FPS
Rent
Prepaid
Cancellation period
None
None
None
Recommendation

Server for all games with high performance gameserver cloud.

Supports all games except Minecraft, Terraria and Ace of Spades.

Best for Clanwars and high performance at CS1.6, CS:S and CS:GO.

Monthly cost

from 4,00 EUR
from 3,00 EUR
from 6,00 EUR
Setup fee
Free
Free
Free
Rent
Order now
Order now
Order now
There are no extra cost. All stated features are included. The prices include 19% VAT.
TOP GAMES
Alle Games
Rent one gameserver and install all games* exclusively in our NitradoCloud.
If a game is not listed just send us an e-mail and we'll include it if possible.
* You can install up to three games at once. Please note that only one game can be started at the same time. Minecraft, Terraria and Ace of Spades gameservers are not available for the product "Publicserver Basic".

** DayZ Mod is only available for servers with at least 12 slots.
Voiceserver
To communicate with your teammates or friends a voiceserver is essential. You can choose and switch between following voiceservers:
Teamspeak 2
Teamspeak 3
Ventrilo 3
Mumble
Voiceserver features
Own server (not just a channel)
Full admin access
Webinterface
All Codecs available
Teamspeak 3 Features
Unlimited file transfer (traffic and file space included)
Voice encryption included
Psychokiller webinterface included
Server settings backup can be created in the webinterface
Bouncer
A bouncer is a kind of proxy for Internet Relay Chat (IRC). With a Bouncer you can hide your own IP and you are online 24/7. It also receives private messages when you are offline.
IRC Bouncer features
Free choice of ident
24/7 available in IRC
Supports every IRC network
Own IP invisible for other users
Traffic included
Webinterface for easy management
Webspace
Beginner
Pro
Expert
Disk space
500 MB
2.0 GB
4.0 GB
Traffic
Fair use
Fair use
Fair use
Included domains
1 Subdomain*
1 Subdomain*
1 Subdomain*
Max. Domains
5
10
Unlimited
Subdomains
50
100
250
E-Mail Features
E-Mail addresses
50
150
300
E-Mail accounts
50
150
300
IMAP
POP3
Webspace Features
FTP Accounts
5
10
20
MySQL
10
25
50
PHP
PHP Features
PHP Version
5.3
5.3, 5.4, 5.5
5.3, 5.4, 5.5
Memory Limit
128 MB
256 MB
256 MB
Allow URL fopen
IonCube loader
Cost
only

1,99 EUR


for 30 Days
only

3,99 EUR


for 30 Days
only

6,99 EUR


for 30 Days
There are no extra cost. All features are included. The price includes 19% VAT. For each package a pre-defined subdomain is included.
* Own top level domains (e.B. myclan.com or mydomain.net) are not included and can be ordered seperately. Each webspace package includes a pre-defined free subdomain from nitrado.net.
Domains
freie Wahl der Domain
unendlich viele Subdomains und Weiterleitungen
mit jedem Server und Webspace nutzbar
freie Auswahl der Nameserver
sofort Registriert dank Prepaid-System
Domain Transfer zu Nitrado
einfache Domain Verwaltung
nitrado.net Interface
easy control
Phone Hotline
Instant support

0721 7540 44 44
Mo. - Fr. 10:00 - 18:00

Hotline in German and English only.
Testserver
see for yourself
Our servers are
ESL premium certified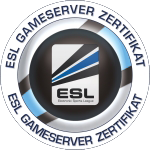 PROTECTION CHECK
The nitrado.net gameservers are ESL ceritified and therefore the first choice for a ESL clanwar.