895.Ark of the Centurions
Spieler 0 / 20
Letzte Favoriten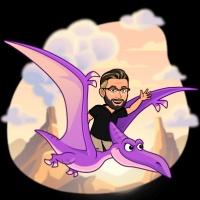 acmitchell
Besitzer


acmitchell

618 Tage

NEW PLAYER SPAWN POINT

New players to the server should first spawn in at

South 2

and find

Mr.Mitchell

in order to join the Centurions.

618 Tage

REMINDER: USERNAME REQUIREMENT

REMEMBER TO USE First Initial.Last Name for your character or you will be removed from the server.



For example: John Smith would have a user name of J.Smith

JOIN THE TRIBE - This is a single tribe server where we work together to survive and eventually, defeat the Guardians. Solo players will not be able to access tribe possessions including possessions and pets. Competing tribes are not allowed and will be wiped.

WORK TOGETHER - This is about learning to work together. Even if you don't agree with another player on a decision...be respectful. Even if you don't like being teamed up with a particular person...be polite, and in every other case...be nice to one another.

TEAM PLAYERS ARE REWARDED - Those who show leadership, ingenuity and teamwork will receive recognition through awards of better equipment and even rewarded with rare pets!

ACCOMPLISH GOALS AND QUESTS - Those who participate in accomplishing quests and weekly goals will be well rewarded with special recognition.

Only students and teachers are allowed on this server. You MUST use your first Initial and Last name for your character to play. Players with unrecognized names will be in violation of the rules.

Violating the rules will mean a temporary or permanent ban from participating in the server based on severity of the infraction.
894.
896.