964.Minecraft Legends
Spieler 0 / 4
minecraftlegends.minecraft.to:10230
Letzte Favoriten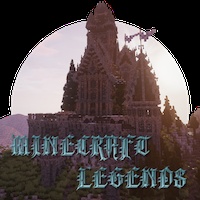 MinecraftLegends
Besitzer


MinecraftLegends

Visit: www.minecraftlegends.net

567 Tage

PaperMC 1.15.2 Update

Since today, we are now running on PaperMC with Minecraft Version 1.15.2!
Have fun!

726 Tage

2.1 Webpage update

Our webpage got a recent update. Stay tuned for more information about the all new Minecraft Legends Server experience.

1585 Tage

Webseite optimiert

Für eine durchgehend fliessende Benutzererfahrung und zur Optimierung der Reaktionsgeschwindigkeit, wurde die Webseite von Grund auf überarbeitet und alle Dinge neu implementiert.

www.minecraftlegends.net

1585 Tage

Minecraft 1.12 ist da!

Der Server funktioniert nun auf Spigot 1.12 und läuft somit auf Java 8. Im gleichen Schritt wurden alle Plugins erneuert, für eine bessere Kompatiblität.
963.
965.