Slots
4 - 100
Meteen online
Eigen IP met standaardport
GameCloud - inclusief game switching (meer dan 100 games)
MySQL Database gratis
Dagelijkse back-ups voor de gameserver bestanden en MySQL database
Totale RCON-, FTP- en webinterface toegang
Echte Windows server (geen virtualisatie / WINE)
Installatie van eigen mods
Experimental branch available
Hosting locatie

Argentinië, Buenos Aires
Duitsland, Frankfurt
Grootbrittanië (UK), London
Turkije, Istanbul
USA, Los Angeles
USA, Miami
USA, New York City


Geadviseerd servertype

Publicserver
Prijs per maand
vanaf 5.20 US$
Nu bestellen
Nu bestellen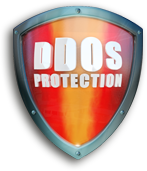 Alle functies in overzicht
Nitrado - Features
Direct activatie dankzij prepaid systeem - geen wachttijd
Geen contract - geen looptijd
Geen verplichting - er kan ten alle tijden tussen alle beschikbare diensten gewisseld worden
Alle servers beheerbaar onder één Nitrado account
Donatie systeem - er kan tussen Nitrado accounts geld gedoneerd worden
Stand-by-Mode - Server word niet direct verwijderd. Hij kan binnen 14 dagen opnieuw worden geactiveerd met alle instellen en data.
Betaling
Meteen opwaarderen door: paysafecard, bankoverschrijven (Online-Banking), PayPal, telefoon (Mobiel en vaste lijn) und kredietkaart.
Opwaarderen via bankoverschrijving (bijschrijving binnen 2-3 werkdagen)
Gameserver - Features
ESL Premium gecertificeerde gameserver
Eigen IP met standaardport
GameCloud - inclusief game switching (meer dan 100 games)
Totale RCON-, FTP- en webinterface toegang
MySQL Database gratis
Optioneel wachtwoord voor de gameserver
Premium-Traffic
Webinterface - Features
Leg meerdere dagelijkse automatische herstarts vast
Gebruikerbeheer - leg meerdere gebruikers voor een server aan
FileBrowser
Toegang per phpMyAdmin tot MySQL-Database
Config Editor
Klantenservice
Snelle en competente Support
Gratis E-mail Support
Hotline met vaste lijn tarief
Gestaag groeiende Nitrado Wiki
Community forum ter uitwisseling bij vragen en problemen
Zekerheid & Beschikbaarheit
Dagelijkse back-ups voor de gameserver bestanden en MySQL database
Automatisch bericht aan technici als een server uitvalt
Techniek - Features
Snelle 500 Gbit verbinding in Frankfurt am Main
Directe Peerings met Deutschen Telekom, Telia Sonera, Tiscali, ...
Gebruik van kwalitatief hoogwaardige server hardware
Screenshots
Spel beschrijving
Empyrion - Galactic Survival is a 3D open world, space survival adventure in which you can fly across space and land on planets. Build, explore, fight and survive in a hostile galaxy full of hidden dangers. The game uniquely combines elements from space simulations, construction games, survival games and ego-shooters.

Story
The search for paradise is as old as humanity. However, by the end of the 24th century, the Earth will be far from being a paradisiacal place...Overpopulation, runaway climate change and natural resource exhaustion had lead to political instability, riots and looting, war over resources, hundreds of millions of refugees, severe droughts, famines, mass extinctions of many species, and ecosystem collapse.

In the year 2402, a team of researchers discovered the wreck of a starship in the Antarctic, hidden up to this time under a thick cover of ice. Apparently, the ship belonged to a technologically highly advanced alien race and was powered by an unknown form of energy. Also a star was recovered whose symbols were similar to those used in ancient cosmologies to describe "Empyrion" – the land of plenty. The star map seemed to point to a location far away in the Andromeda Galaxy about 2.5 million light-years away.

Given the increasingly desperate situation on Earth, the "United Council of Humanity" decided to focus the remaining resources on Earth on a unified effort to build a fleet of starships with the aim of establishing contact with the mysterious aliens and finding Empyrion. All ships were equipped with an alien energy cell to power their experimental hyperdrives.

Finally, in the year 2473, the fleet of starships is ready and you are the first commander of the frigate "Helios". After you activate the hyperdrive, however, something goes wrong an unknown force takes control of your ship... Subsequent to reappearance from hyperdrive, your ship is disabled and drifts in the orbit of an unknown planet somewhere in the Andromeda Galaxy far away from the destination that was indicated by the map. You have lost contact with all other ships of your fleet. Gravity pulls your disabled ship towards the surface where it crashes.

The impact completely destroys the ship and kills the crew. You are the only survivor. Find a way to leave this hostile planet and uncover the mysteries of Empyrion. Save the Earth before it is too late!
Naar het overzicht met alle spellen van Nitrado