Slots
4 - 200
Meteen online
GameCloud - inclusief game switching (meer dan 100 games)
MySQL Database gratis
Dagelijkse back-ups voor de gameserver bestanden en MySQL database
Totale RCON-, FTP- en webinterface toegang
Hosting locatie

Argentinië, Buenos Aires
Duitsland, Frankfurt
Grootbrittanië (UK), London
Turkije, Istanbul
USA, Los Angeles
USA, Miami
USA, New York City


Geadviseerd servertype

Publicserver
Prijs per maand
vanaf 5.20 US$
Nu bestellen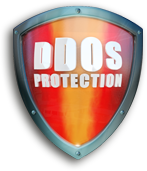 Alle functies in overzicht
Nitrado - Features
Direct activatie dankzij prepaid systeem - geen wachttijd
Geen contract - geen looptijd
Geen verplichting - er kan ten alle tijden tussen alle beschikbare diensten gewisseld worden
Alle servers beheerbaar onder één Nitrado account
Donatie systeem - er kan tussen Nitrado accounts geld gedoneerd worden
Stand-by-Mode - Server word niet direct verwijderd. Hij kan binnen 14 dagen opnieuw worden geactiveerd met alle instellen en data.
Betaling
Meteen opwaarderen door: paysafecard, bankoverschrijven (Online-Banking), PayPal, telefoon (Mobiel en vaste lijn) und kredietkaart.
Opwaarderen via bankoverschrijving (bijschrijving binnen 2-3 werkdagen)
Gameserver - Features
ESL Premium gecertificeerde gameserver
GameCloud - inclusief game switching (meer dan 100 games)
MySQL Database gratis
Optioneel wachtwoord voor de gameserver
Premium-Traffic
Webinterface - Features
Leg meerdere dagelijkse automatische herstarts vast
Gebruikerbeheer - leg meerdere gebruikers voor een server aan
Toegang per phpMyAdmin tot MySQL-Database
Config Editor
Klantenservice
Snelle en competente Support
Gratis E-mail Support
Hotline met vaste lijn tarief
Gestaag groeiende Nitrado Wiki
Community forum ter uitwisseling bij vragen en problemen
Zekerheid & Beschikbaarheit
Dagelijkse back-ups voor de gameserver bestanden en MySQL database
Automatisch bericht aan technici als een server uitvalt
Techniek - Features
Snelle 500 Gbit verbinding in Frankfurt am Main
Directe Peerings met Deutschen Telekom, Telia Sonera, Tiscali, ...
Gebruik van kwalitatief hoogwaardige server hardware
Screenshots
Spel beschrijving
Medieval Engineers is a sandbox game about engineering, construction, and the maintenance of architectural works and mechanical equipment using medieval technology. Players build cities, castles, and fortifications; construct mechanical devices and engines; perform landscaping and underground mining.

Medieval Engineers is inspired by real medieval technology and the way people built architectural and mechanical works in medieval times. Medieval Engineers strives to follow the laws of physics and real history and doesn't use technologies that were not available in 5th to 15th century.
Play now
Naar het overzicht met alle spellen van Nitrado