Sky Noon - The West Reimagined, Slings into Early Access June 14th
A Rootin Tootin Time in the Clouds: Sky Noon Hits Early Access
Howdy There! Get ready for a wild time with some good ol'fashioned Online Multiplayer Mayhem. Developed by Lunar Rooster, Sky Noon slings you into the Wild West reimagined. We are proud to announce Nitrado will be the Official Server hosting provider. Hold your horses, the game is due to launch on Early Access June 14th at 12:00PM PST! YeeHaw!
We can expect a dev-roadmap in the coming dev blogs. For now, let's take a look at what Sky Noon has to offer: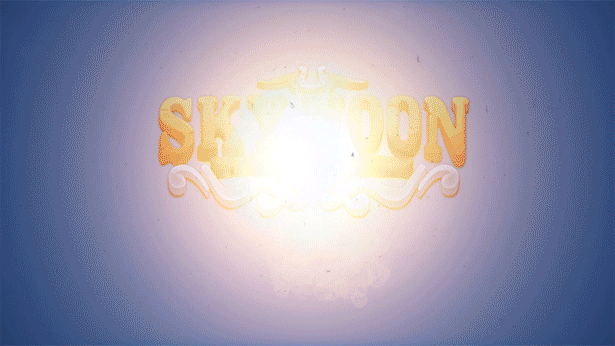 What is Sky Noon?
In a battle for the frontier that floats among the clouds, players of Sky Noon take the role of hired gunslingers that battle opposing cartel fighters. Use your Lassos and Grappling hooks, combined with other items to battle your opponents. Items like steam-powered jetpacks, jump pads, and teleporters help you around. Two to eight players jump into multiple game modes including Free For All, Team Deathmatch, King of the Hill, and more. 
Here are some Key Features to look forward to:
Weapons With a Big Blast

Lassos, Grappling Hooks, and Jump Pads… Oh My!

Tug of War Rhythm

Reimagined Wild West

Online Multiplayer Mayhem

Character Customization

An Original Soundtrack
Gameplay
While playing Sky Noon, you can expect four different game modes to come at launch. These four game modes will also be accompanied by a "Time Trial" solo event where you can test your skill. Here are the game modes that you can expect to see at launch:
Game Modes:
Free for All (FFA)

Max 8 players – Everybody fights one another to find a single winner. The first person to reach 10 eliminations wins.

Team Deathmatch (TDM)

Max 4v4 – Two teams standoff with eliminations being the only way to victory. The first team to 30 eliminations wins.

King of the Hill (KOTH)

Max 4v4 – Two teams must contest and take control of 5 hills to win. The hill will move each time one is captured.

Cart

Max 4v4 – Two teams must fight over a minecart with the goal being to blow up the base of the enemy team. The cart can be moved along the tracks by shooting at it. Along the way are track changers which allow you to change the direction of each track intersection. First to blow up 3 doors or the team that destroyed the most in 10 minutes wins.
Time Trial:
Skill and speed are important in Sky Noon. Test or practice your skill with grappling hooks and lassos to race against the clock. There will be several different trials with varying lengths and difficulties. Compete against the scores set by your friends and other players around the world. Earn bronze, silver and gold medals by beating the par times, and aim for the best time on the leaderboard.
Maps
With Sky Noon there will be seven planned maps coming at launch! From a rustic country life setting to the home of a lone hermit, Sky Noon will offer many zones that offer different challenges and scenery. For a deeper look at the maps, check out the 'Closing Early Access' post earlier this month.
Here is a list of the map names to expect and a gallery below for a first look:
Saloon

Towers


Hightown

Homestead


Bridge

Mesa

Whirlwind

---
Want more Sky Noon? Here are some helpful Links:
Your reaction