With EA Access You Can Play Battlefield 1 October 13th
Play First Trial Gives Access To Maps And More
The Play First Trial for Battlefield 1 will be available to EA Access and Origin Access members on October 13th, a week before the game launches. The early access program gives members up to ten in-game hours and access to five different maps. The maps are St. Quentin Scar, Amiens, Sinai Desert, Fao Fortress and Suez. These maps will be available in the Conquest, Rush, Operations and Domination game modes. The remaining maps and the Early Enlister Deluxe Edition will be released on October 18th and will be available for play, as long as the 10 hours haven't already been used up the previous days.
EA Access members will also get a preview of the single-player campaign. Missions Storm of Steel and Through Mud and Blood will be available. Also, like any other EA Access Trial, your current status in Battlefield 1 will carry over once you buy the full game after the trail ends. It is also important to keep in mind that if you play all 10 hours before the release on October 20th, you will unlock a Battlepack for the full game.
Your reaction
Comments
Don't have a Nitrado account yet?
Register within seconds and you are immediately ready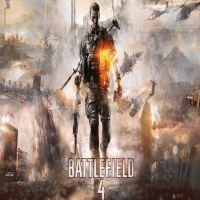 CSQIU
1519 Days
Sounds good,will BF1 Rank server up too ?