Nitrado - United Kingdom Network Upgrades
United Kingdom Network Upgrades - ISP Connections, improved capacity, and redundancy
Greetings! Having the best connection speeds at home only goes so far. The routing and connection in-between you and the server is just as important. With optimized routes and networking, online gameplay becomes better than ever. The team at Nitrado puts forth constant effort to provide low latency networks. All locations within the Nitrado Backbone will benefit from the recent upgrade done within the UK.
We have upgraded the overall bandwidth and availability in our UK datacenter to further enhance your gaming experience on Nitrado servers. This increased capacity and redundancy will help with better up-time, better connections, and an overall better experience. Our team has been hard at work improving the connection especially to the largest Internet Service Providers in the UK. Improving connection with important UK Internet Service Providers is vital to being able to provide stable gameplay and connection speeds. The improved connection will also help the global connectivity for those who host a server from inside or outside of the UK.
As Nitrado continues to grow, so will the quality of our service.
---
Enjoy your favorite games! Best played on your Nitrado.net Game server!
Rent your own server Nitrado Today!!
---
For more Nitrado, check out the links below!
Your reaction
Comments
Don't have a Nitrado account yet?
Register within seconds and you are immediately ready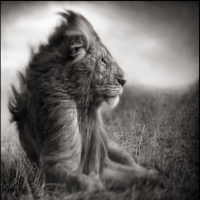 silverrrr
42 Days
good