1360.BootyBeerNBacon
Players 0 / 10
Last favourites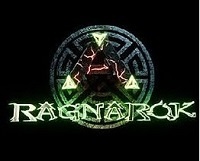 BootyBeerNBacon
Owner


BootyBeerNBacon

Which would you prefer on a PvP server?

0

Offline Raid Protection (With/Without a tribe)

2

Tribe Alliances Allowed (OFRP prevents alliances)

0

Playing Solo with no Offline Raid Protection

Welcome to

BootyBeerNBacon

!!! We are now a CLUSTER Server offering both Ragnarok & Aberration.Our current server settings running include:3xExperience & 6xHarvesting7xTaming6xHatching & 6xMaturation Tribes will also enjoy the perks of Offline Raid Protection, unlimited platform building, unlimited respecs, cave building, no clip, level 165 player cap and absolutely No Admin Abuse. To offset the flier nerf we have also included a speed/health/ weight boost with taming effectiveness. We are Canadian owners & PayPal donations can be made to familyofstapleton@gmail.com for future server continuation & upgrades.
1359.
1361.