38.Midwest Raiders Boosted XP 1000Max LvL
Players 4 / 64
Last favourites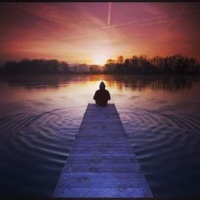 Larry1988000
We're debating about spinning up Servers for each map and then clustering them together. We would need your help though and these clustered server would be locked down and only be for those who donated.

10 Days

Removing Stat boosts

We planning on removing the stat boosts from players we currently have in place. We will leave the leveling boosts and 1000+Max level for dinos and players. We are working to balance health and damage for the up coming PVP events so everyone has a fair chance.

1. We're adjusting the game time to run in real time with 24 hours per day. 18 hours of Day light and 6 hours of night.
2. PVP will be on for 1 hour per day on the weekends starting next weekend Sept 16th. We will post the official time on here. Offline damage will be disabled.
3. Stats will be changing to better balance the game for the PVP weekends.
4. The server is still a work in progress, keep that in mind.

5. If we see spamming in chat it will be disabled without warning. This means a reboot without a warning.

6. We will start destroying all tribe structures of griefers or trolls without warning.

11 Days

Turning Global chat back on today.

We will be rebooting the server within the next hour
8:30 CST. We're turning on Global chat again.

12 Days

Chat is turned off again.

Once again we've had to turn off chat do to players spamming.

13 Days

Opps Sorry about the unexpected Reboot

Sorry about that Survivors,

We were planning on doing a timed reboot early in the AM. However we received a donation and were able to upgrade the server and double the RAM and CPU. We were also able to add an additional 12 slots to the game to allow more players to join the fun.

This is only for 30 days though, unless we get donations to keep it at this performance level and character slot. We will have to go back to the 50 slot and lower RAM and CPU.

Thank you again for the donation!

The Server will Auto Restart every day at 1am CST to help free up RAM and other system resources. There will be no warning as Nitrado hasn't implemented a method of notifying players in game prior to an auto restart.

15 Days

Move from PVPVE to PVE

We've moved the server from our traditional PVP to PVE for the time being. Nitrado hasn't been able to get the Banplayer commands working. So until that happens we will be a PVE server.

We will however be adding Tribal Warfare after the next restart to scratch the PVP itch for the time being.

Should the Server Stay PVE?

4

Yes with Timed PVP/PVP Weekends?
37.
39.