12913.Lobby Simulator '90
Players 0 / 0
Last favourites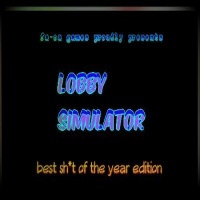 Friesetto
Owner


Friesetto

Welcome to Lobby Simultator '90

Lets try to bring civilization back to battlefield :D
Mostly used language is english, but server location is germany. Have fun playing here and please read our simple rules below.

Server Rules:
-No shooting from home sector/spawn road
-No racism or extreme abuse
-No teamkilling whatsoever
-Don't be a dick/play team!

Admins:
Gastovski, eLGraPa, McLovin and Shrevel


"A well-placed compliment may be more than cocaine"
12912.
12914.